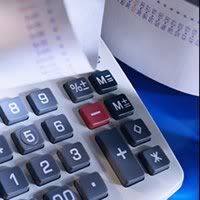 I am in love with the specialty coffee industry. Of all the things I could have done with my life, I am so glad that I found coffee early and have had the opportunity to hone my skills as a barista and trainer and am able to spread the good news of great coffee. One of my favorite things about it is the people. Coffee folk are generally all about people. They are so passionate, desperate to make a great product for their customers, and on top of that, are concerned with the lives of those who grew it thousands of miles away. There's an energy about being a part of the coffee world that is tangible and magnetic. So much care and concern is put into every cup, and consumers are becoming more and more involved in the process. It's very easy to get caught up in the excitement of the coffee world…and occasionally means that practical daily things like reports and budgets slip from focus. When you are involved in a business as fun as owning a coffee shop, it's almost natural to concentrate on the front of the house…it's where all of the people are.
Yesterday afternoon I was in the midst of taking an order from a customer of ours when the conversation took an interesting turn. We started discussing some different ideas as they relate to the financial side of the coffee shop. Having managed one of our locations for about 6 years, there were some ideas and practices that I used to manage the business aspect of our shop that I had just not thought to share till that call. In talking to him, I realized that a lot of these things were relatively simple ideas that can really help in knowing where your money is going and be able to see if that money is being spent effectively. Within the course of our discussion I was inspired to sit down and hash out some basic principles that can help out any coffee shop have a better understanding of their own books. It can be tedious to set up these systems but the pay off is worth the time. Being able to easily recognize exactly what you are spending money on and relate it to what those products are bringing in is invaluable. Having some fundamental principles in place will enable you to be confident that your business is set up to cover its own expenses that alleviate the drain of worrying about the unknown. And most importantly, so that you can be out front, nerding out about coffee and increasing your customer base.
 In light of these realizations I am currently doing some research to try to put together a training class on this subject. I am working to get it together as quickly as I can, without missing any important points. Keep an eye out on our training page for news on this class, as well as others that are already in place. In the mean time, here is a starter concept. Look for a new post next week!
Business Tip No. 1- Categorize your income and expenses so they line up. Categories such as 'espresso', 'tea/chai', and 'brewed coffee' will enable you to recognize specific problem areas before they get too out of control. This should be reviewed on a monthly basis if possible, which is just long enough to be able to establish quantifiable trends, but just short enough that you can nip a problem in the bud. It never hurts to add more detail to the understanding of your books. We'll cover this in more detail during the class I'm putting together.
Holly