The winds cut through the Chalantenango region of El Salvador like a sharp knife in early January. Raul "Beto" Ochoa, a young man at heart, was home with his daughters that night huddled in a corner saying a prayer. When the three turned out the lights and headed to bed, the farm, Finca La Montana – First Place winner in the 2007 Cup of Excellence, was full of ripe, red coffee cherries and ready for harvest. When "Beto" awoke the next morning, his farm looked like a skeleton!

Most trees were still standing, the Pacamara variety of coffee tree is very sturdy, but the leaves, cherry and anything resembling a healthy productive coffee tree was gone with the winds. Ochoa described the feeling of shooting pains running up and down his body as he walked through the once healthy and productive trees. "Terrible! Terrible," he said!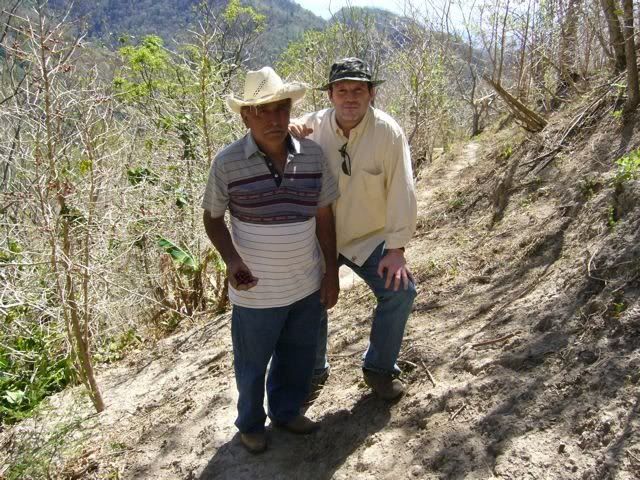 After a visit like this, it really puts the struggle of the coffee farmer to just make a living in perspective. Our mutual friend and fellow coffee farmer, Sergio Ticas of Finca Los Planes, brought us to this farm to show us the damage. Ticas and Ochoa are very good friends.
In 2006 Ticas placed 2nd in the Cup of Excellence coffee competition. We've been buying his coffee, Finca Los Planes, ever since, and we are building a friendship that will last for many years to come. This type of relationship is the hope of all farmers entering the Cup of Excellence. They strive to impress roasters with the quality of their farm and build a lasting relationship of mutual benefit.
Ochoa, had the same dream.
In 2007, Ochoa won first place in the El Salvador Cup of Excellence. With the money he received from auctioning off his coffee, he invested in additional land, hoping to increase the size of his farm to produce more quality coffee and better provide for his family. Little did he know that his crop would be destroyed and there would not be any income for the coming year.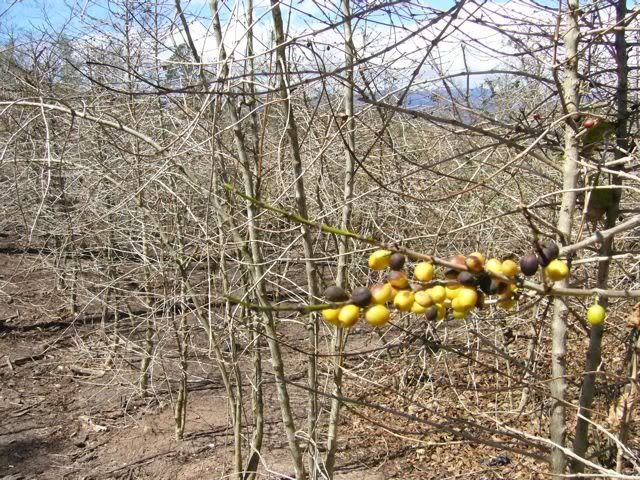 Cafe Imports, a coffee importer in Minneapolis, has stepped in and pre-purchased the remaining 5-7 bags of coffee that were salvageable. The price will be elevated to give the most value possible for the crop.

We are joining Cafe Imports and a select group of specialty roasters from around the United States to help out as we can. With the remaining La Montana that we have in stock, we will donate $5 per bag to aide in his recovery. We hope to raise $1,000 by May 1, 2008. At that time I will personally deliver a check to Ticas, at the SCAA Annual Trade Show in Minneapolis. He will deliver the funds to Ochoa personally upon his return to El Salvador. We wish Ochoa well and will continue to help as we can. All donations will be gladly accepted and passed on to Ochoa and his family.

Jeff Taylor, Co-Founder

Coffee Buyer, PTs Coffee Roasting Co.